Baseball Glove Wanderchain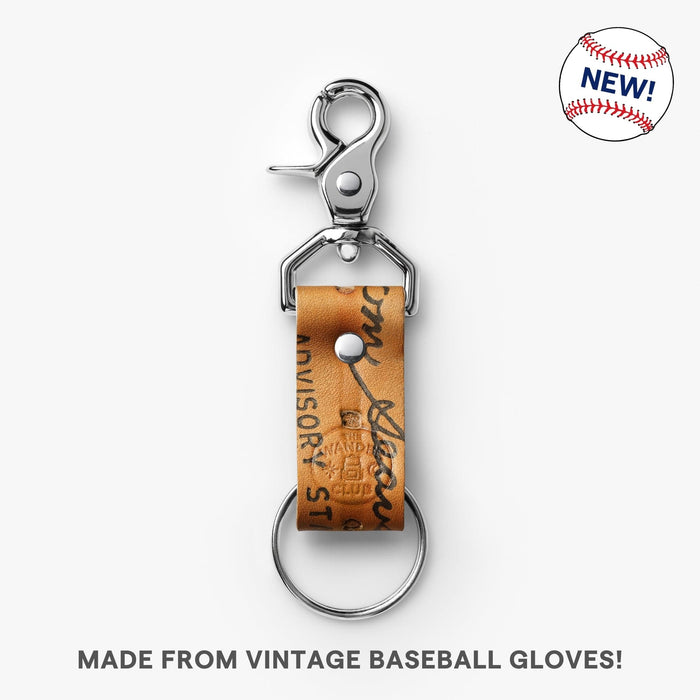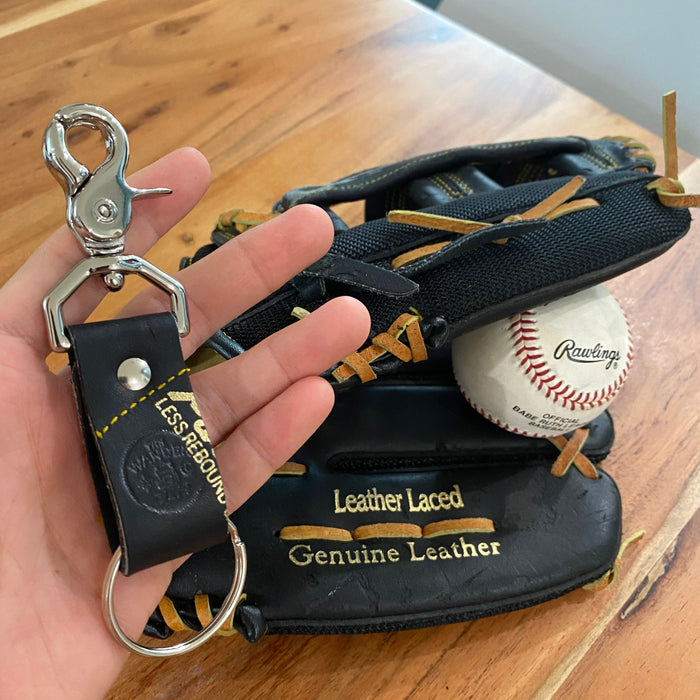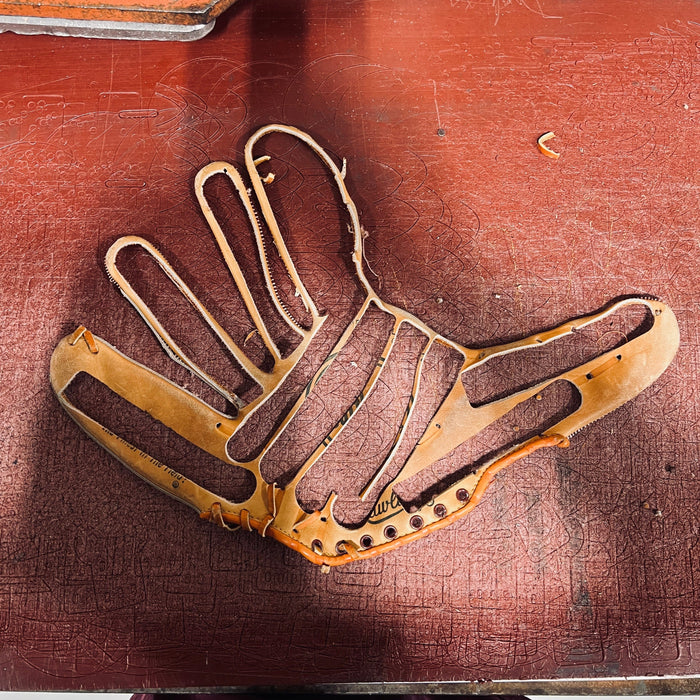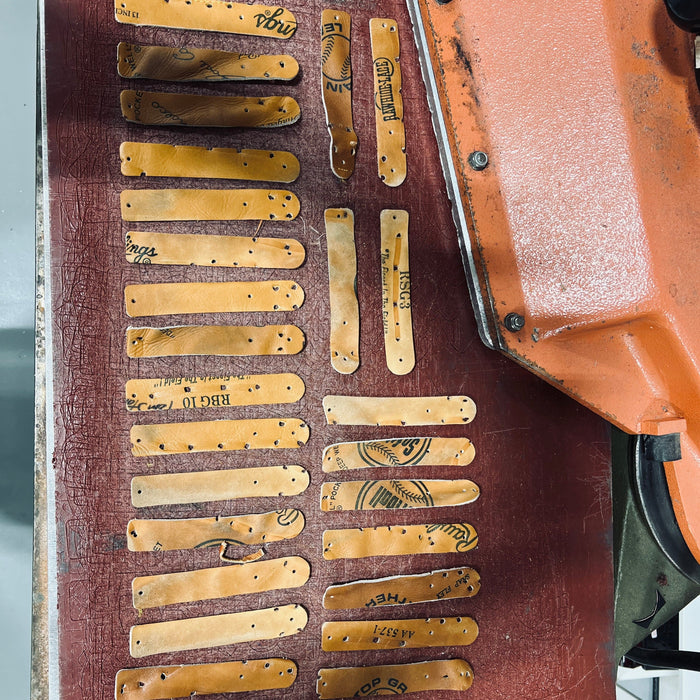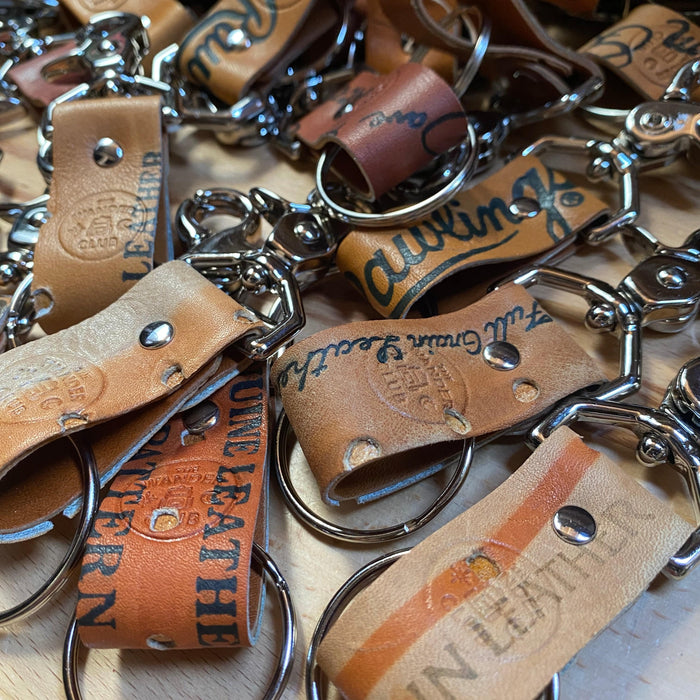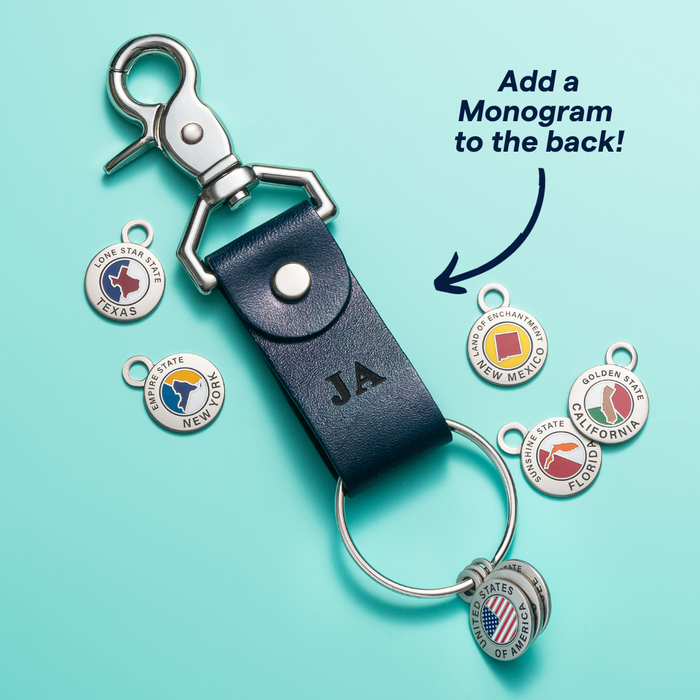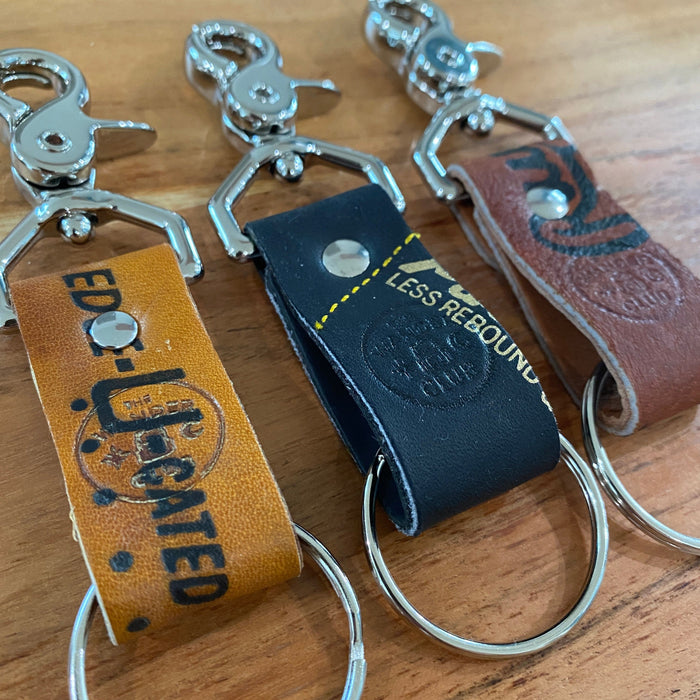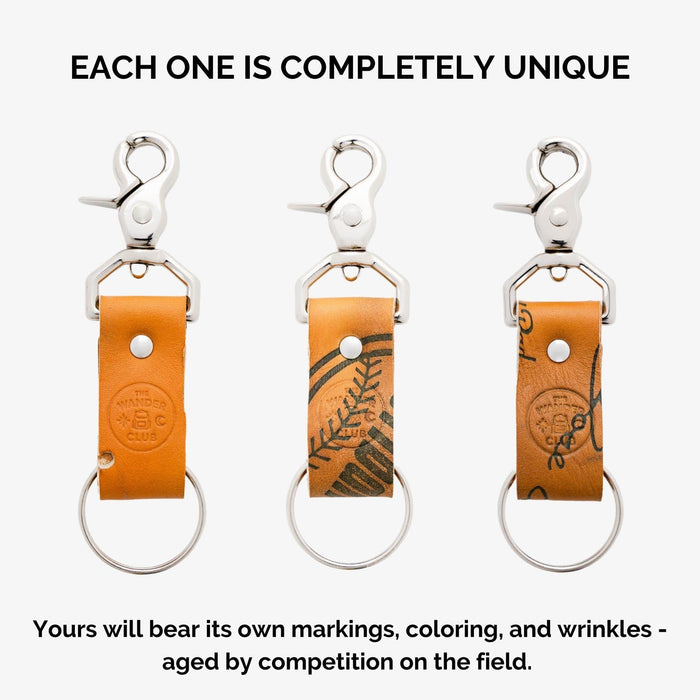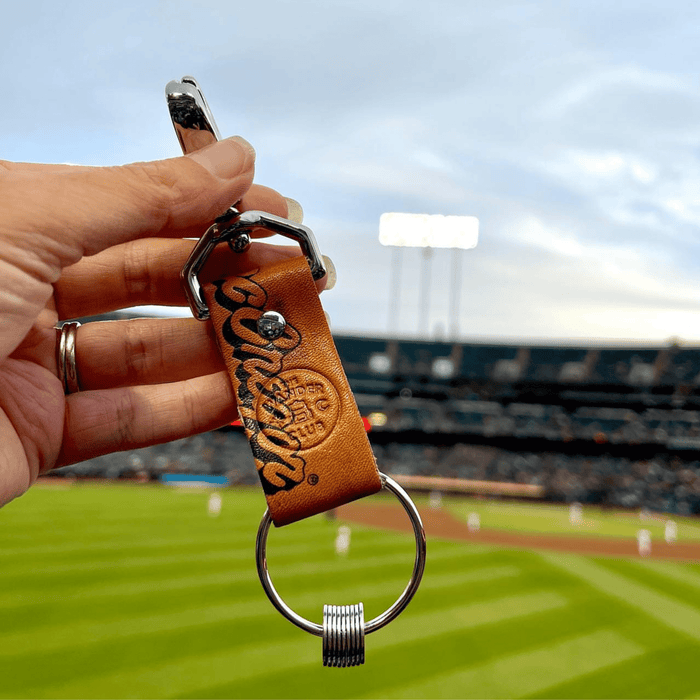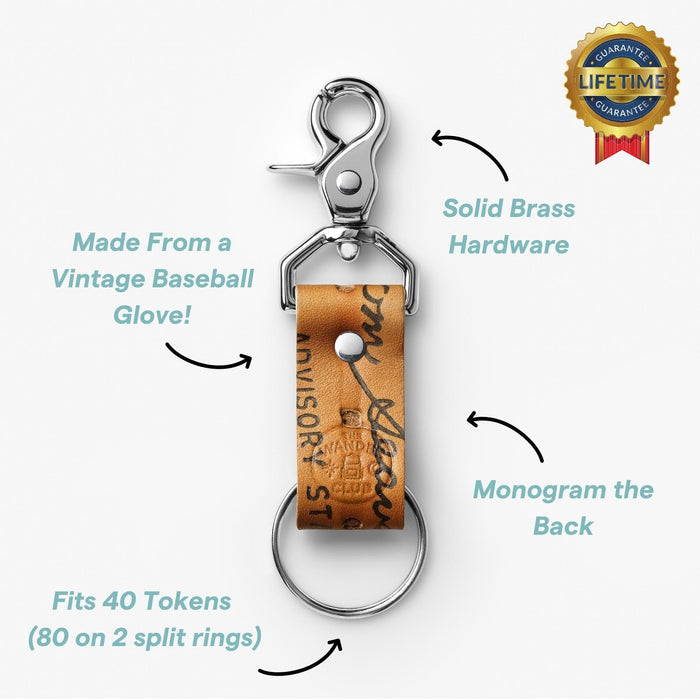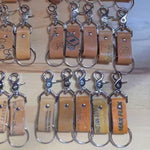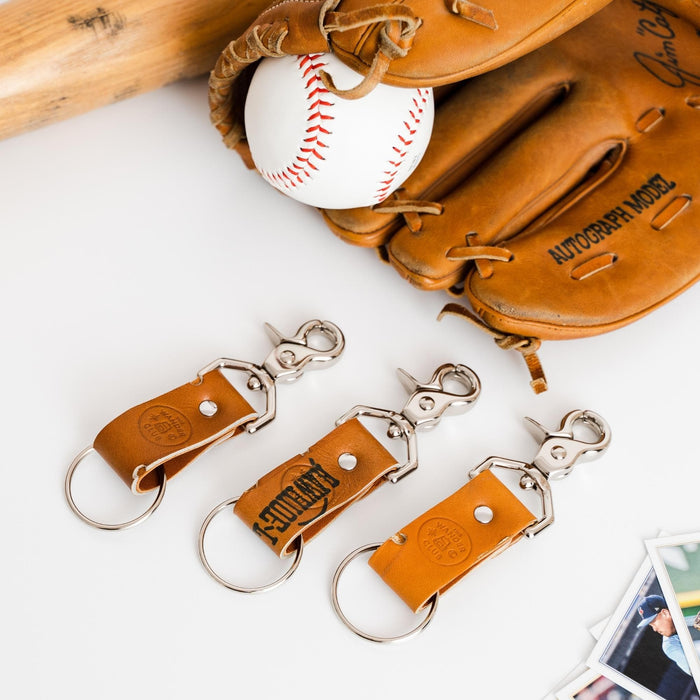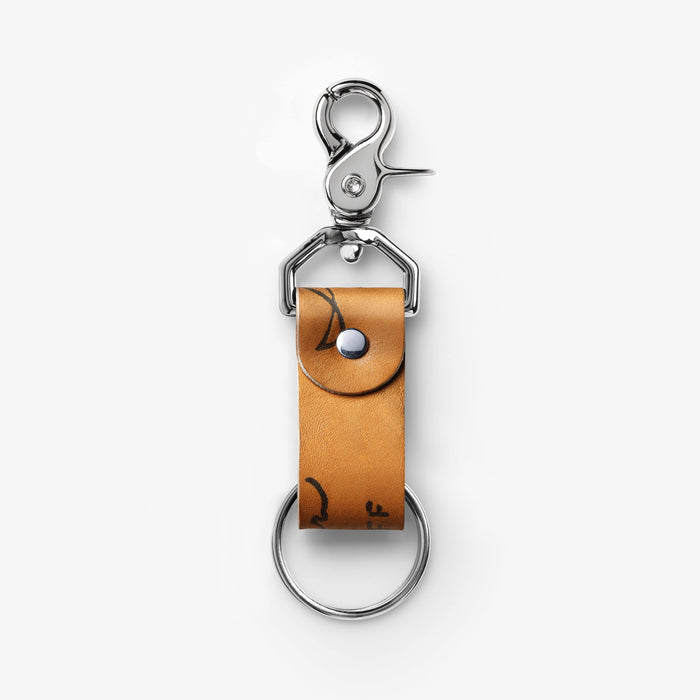 Free Shipping on $50+

Holiday Returns Through 12/31
Designed in the USA

Great Gift Idea
The Wander Club
Baseball Glove Wanderchain
Description
Handcrafted from vintage American baseball gloves, this repurposed keychain is the perfect way to keep your MLB Stadium Tokens in one place!
⭐ Lifetime Guarantee – if anything breaks or wears off, we'll replace it for FREE!
✨ Each piece is one-of-a-kind! Some use black glove leather, some have lace holes, and some have unique markings and fading from competition on the field.
📏 5.25" x 1" - lightweight and portable
➕ Add up to 35 tokens on yourself. (70 tokens w/ 2 split rings)
* Monogrammed Wanderchains are not eligible for returns. 
Shipping/Returns
1. How much is shipping?
$5 for standard domestic shipping and $15 for standard international shipping.
We offer FREE standard shipping for domestic orders of $50 or more!
2. What is your return/exchange policy?
We have a hassle free 30-day return policy for all valid products.
*Product must be in new and sellable condition with all original packaging.
Simply email us at hi@thewanderclub.com to get started.
If something is wrong with your order order, please let us know and we will resolve the issue at no extra cost to you.

3. How long will it take to receive my order?
It takes us ~2-3 business days to craft and ship out an order.
Standard shipping for domestic orders takes 3-6 business days for delivery.
Faster shipping rates are available at checkout.
As soon as your order has been shipped, we will email you a tracking number.
FAQ
How are the tokens organized?
Tokens will come loose in a pouch.
What is the Wanderchain Lifetime Guarantee?
If for any reason, your Wanderchain falls apart (stitching comes undone, clasp breaks, or the leather rips), simply ship us the original and we will happily make and ship you a brand new one!
How do I request an extra split ring?
You can add an extra split ring to your order right here.
Step 1: Source Vintage Gloves

We start by searching high and low across America for vintage gloves - from large-scale collectors to everyday baseball fans. No two are alike and each carry their own unique story.

Step 2: Handcraft Each One

Then we skillfully clean, cut, deboss, and assemble each piece by hand. Every piece is re-enforced with steerhide leather and then kept together with solid brass hardware.

3. Add Your Baseball Stadium Tokens

Voila! This one-of-a-kind Baseball Glove Wanderchain is not only our nod to the history of baseball in America; it's also the perfect way to hold your Baseball Stadium Tokens and keys!